All reviews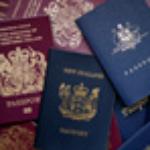 Ahgo4gusto
Giuseppe taylor made the tour to see the things I specifically wanted to see in Rome. He did a fantastic job of explaining the history and architecture. We spent all the time I wanted at the different sites. He took me to an excellent restaurant, even though it was Sunday and many were closed. Fantastic experience.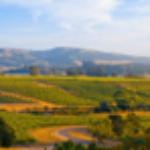 Elizabeth D
My husband and I were met by Fabrizio as soon as we got off the train in Naples. He took us to Pompeii for a private guided tour and it was amazing. Fabrizio is very knowledgable of the Pompeii ruins and it was a extremely educational and a wonderful day! He wanted to make sure that we were enjoying our day and that it was meeting our interests. He gave us lots of options in terms of how long we wanted to stay in Pompeii and where to eat lunch on our way down to the Amalfi Coast. He took us to a delightful seafood restaurant on the harbor, knowing that I had to be gluten free so I had lots of options. We will always have beautiful memories of that day, and it being a trip for our 25th wedding anniversary, Fabrizio made it one of our favorite days in Italy! Fabrizio is very professional, a great driver which is a plus with the chaos of driving there and a friendly, family man who knows the area very well, and is delightful to talk to. We can't thank him enough and would highly recommend him for all different types of tours.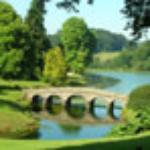 Astible3Ottawa
We chose Leisure Italy's Herculaneum Day Trip by Train since we dislike traffic congestion in historic cities and try to avoid using private automobiles. Our Leisure Italy guide, Natasha, was waiting for us (well before the appointed time) as we walked out at the Naples cruise port building. It was interesting to travel on the Naples Metro to the Garibaldi station and we were grateful that we had Natasha at our side to buy our tickets and guide us to the right platform for the comfortable train ride to Ecolano.
Natasha provided a wealth of information as she guided us through the ruins of Herculaneum and we gained a good understanding of the buried Roman town. She is very knowledgeable and pointed out many interesting features that we would have missed if we had been on our own.
Our return trip to Naples was complicated when the train we were on stopped at a suburban station and was unable to go any further (no explanation given). Once again we were glad to have an experienced local guide as Natasha led us to a nearby bus stop and took us by an alternative route back to the cruise ship.
This delay meant that the tour was closer to 5 hours instead of 4 but Natasha was calm, professional and considerate of our comfort. It was a pleasure to meet her!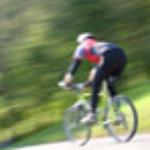 Tim Y
So despite the potential for this review to be very, very long, I feel like I would not do it justice if I wasn't as detailed as possible to mention just how magnificent my family's experience was using Leisure Italy during our one day shore excursions on a cruise trip that included the Naples area as well as Rome.
From the moment that we first met him, our tour guide Giuseppe was incredibly warm, charismatic, and knowledgeable, and definitely demonstrated an incredible customer service mentality to make sure that my family was completely comfortable and aware of the day's itinerary. I have to mention that within our group, we had a couple of seniors who needed to make frequent bathroom stops and also had some poor vision, so Giuseppe always kept in mind that throughout our tour, he would check to make sure if we needed to stop to use a washroom or if there was any stragglers so that our group would stay together and not get lost in the chaotic foot traffic of the tourist destinations. Simply having someone treat his charges like family made a great first impression…and we hadn't even begun any part of the tour yet! But it set the tone for what the next two days would be like with Giuseppe as our guide, and I have to say, we were incredibly spoiled with him showing us a marvelous time, so much so that we ended up being disappointed with guides in other cities simply because they weren't him.
In addition to being incredibly accommodating and considerate, I don't know if I've ever met a man as well-traveled and knowledgeable as Giuseppe, and I'm talking about with regards to the history and culture of the entire continent of Europe and not just Italy. Speaking perfectly fluent English and possessing a vocabulary that probably outclasses most American English speakers, Giuseppe found the perfect balance of information imparting and storytelling with regards to every (AND I MEAN EVERY!) little detail of all the historical and cultural sites and attractions that we visited in Naples and Rome. In hindsight, had we visited places like the Colosseum and Vatican Museums without all of the detail, insight, and background knowledge that Giuseppe imparted to us, we DEFINITELY would not have been able to appreciate what we were seeing, save for knowing only the most superficial of details and that wouldn't have felt very fulfilling at all. So engaging and magnificent as a storyteller, Giuseppe reminds me of those college professors whose classes are always completely packed because students are just totally captivated with the lesson being taught. Not only did Giuseppe know all of the traditional talking points that you would expect any typical tour guide to be required to know about the main attractions, but he was able to answer even the most random of questions to the smallest detail that we might have curiously brought up, and then found ways to relate it to our culture as Americans, which he somehow knew as much as a born-and-bred American as well! Extremely well traveled, it felt like Giuseppe was like a born local even with other countries in Europe – like this incredibly warm and charming wikipedia! Equally as impressive was his knowledge of the locale of both Naples and Rome…as if he had memorized every street corner and knew where to get the best food and use bathrooms for free and when traffic was lightest and most congested.
If I had to pick one memory of Giuseppe that really epitomizes his mastery as a guide, it would be when he took us to the Vatican. Prior to going into the Sistine Chapel, Giuseppe gave us kind of a detailed half-hour lecture about the various panels that Michaelangelo painted and the stories that they were depicting. He even brought laminated printouts of those paintings so we could see them up close in detail. I have to admit that I am totally NOT a history and culture buff AT ALL and most of the time the thought of going to a museum bores me. But with Giuseppe able to give such a concise but detailed background explanation just before we went in, I was really able to appreciate the significance of everything as if I were an art and culture buff. Listening to Giuseppe talk is simply a captivating delight, so much so, that when we finally went into the Chapel, I felt almost disappointed that we weren't allowed to speak, because I simply wanted him to tell us more! Giuseppe just has this innate ability to know how much detail is the perfect amount of seasoning so that he doesn't overwhelm you with too many facts…and actually leaves you wanting more. Everything he tells you feels very interesting and I don't think my family would disagree that the highlight of Naples and Rome wasn't those sites and monuments, but Giuseppe himself instead…everything else was just like his props! What was funny was Giuseppe was so engaging, that during our tour of Pompei, we had a couple who was within earshot and after realizing just how amazing he was, asked if they could join because they were so impressed.
Again, the combination of knowledge and storytelling is only rivaled by how great Giuseppe is as a person. By the end of our two days, he felt like family and I guarantee you that you'll be doing yourself the biggest favor by requesting him to be your guide for these cities. Thanks again so much Giuseppe!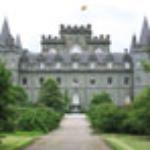 Akbar J
We were picked up by Giuseppe D'Angelo in Naples cruise terminal. He was there at the appointed time with my name tag. We were nervous about visiting all of the places in Naples, Capri and Pompei in the limited time (10 hours) that our ship was docked at Naples. Giuseppe knowing the local traffic conditions and other factors, managed the time perfectly by suggesting that we visit Capri first. He gave us time to enjoy all of the sites and with his vast knowledge of the area, explained everything that we needed to know about the history and the significance of the attraction. He even went out of his way to call ahead to an excellent restaurant he knew to receive us for lunch. We even got to meet his father, a wonderful man, who has been in touring business for many years. I think Giuseppe got excellent training from him!!! We were so happy with Giuseppe that we could not wait to see him again in Rome the next day as he also runs a highlight of Rome tour. I highly recommend Giuseppe and Leisure Italy and will not forgot his cheerfulness and enthusiasm for doing his job well.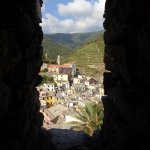 Michelle WHCT
Our experience with using Leisure Italy for a private tour of Pompeii was fantastic. Vincenzo helped us customize a tour that would both fit our schedule and be a perfect adventure for our family of four (with children ages 14 and 11). Our tour with Fabrizio was amazing. He is extremely knowledgeable and a captivating story-teller. We highly recommend Leisure Italy and Fabrizio!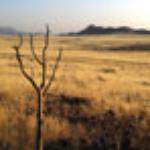 Julie F
Giuseppe was a WONDERFUL tour guide – his English was easy to understand, his knowledge of the area & sites unparalleled, and he even took us to a FANTASTIC restaurant for lunch (with beautiful views & the best Caprese we've ever had!). Our tour of Pompeii was fascinating & our climb to the top of Vesuvius exhilarating – thank you for the awesome tour!!!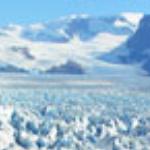 ERidley70
We had two very enjoyable tours with Leisure Italy during our short stay in Naples in April. We were with our two children aged 13 and 11 so when booking we specifically asked for guides who would be child friendly. Our guide for the Pompeii tour was Fabrizio. He picked us up from our hotel in his van and gave us a lot of background information about Naples, its surroundings and Pompeii on the way there which set the scene. Pompeii is huge but the tour was very well tailored for us to see the best parts with interesting stories. Fabrizio was very nice and relaxed all along the tour which was what the children needed after intense sightseeing in Rome preceding our trip to Naples.
The next day we met lovely Federica and Vincenzo for our walking Taste of Naples tour. We thought adding food to sightseeing would make it more interesting for the children and we were right. This was a wonderful tour of the city where while walking from one landmark to the other we would stop at places to try different Napolitan delicacies (and there is a lot to try). It also ended with a delicious Napolitan pizza lunch. We really enjoyed our Naples visit, thanks to our excellent tour guides and we highly recommend Leisure Italy.
Ammon C.
We set up our tour with Giuseppe a few months prior to visiting Rome. We planned a trip for our family immediately after Christmas (me, my wife, and 3 children ages: 10, 5, & 2), we also had another sibling of mine, and a sibling and their spouse tagging along. I was pleased with his communication, but thought his price was a little bit expensive. What I found out however is that many guides don't necessarily have the same level of qualification as Giuseppe does. The price ended up being worth it, and the experiences will be remembered forever.
We were able to customize our itinerary in whatever way we pleased, as well as modify the pace on the fly to try and keep our children interested. We began exploring the Vatican, including the Sistine Chapel. It was beautiful and we loved learning about the history of the church as well as it's Renaissance impact, Ave seeing the incredible art housed inside the Vatican museum.
Following the Vatican tour we headed out to visit a traditional restaurant. Here our children were able to help make their own pizzas, including: rolling the dough, spreading the sauce, adding the toppings and cheese, and then putting it into the pizza oven…. And of course eating it! This made their trip and is something they will remember forever. The adults also all enjoyed their pizzas and pastas. Specifically I enjoyed trying a traditional deep fried artichoke. I highly recommend trying this.
Next, we went to the Colloseum. Giuseppe's knowledge is vast and he answered all of our and our children's questions with engaging and incredible detail. He's a great story teller and helped you imagine how things would have been in ancient times.
We can't recommend Giuseppe enough. He is extremely helpful and even offered to carry our two year old when he was tired. I even captured a picture of them holding hands in the Vatican (attached). If you're coming to Italy, contact Giuseppe and use him as your guide. Thank you for the memories!
SandraBrad
We booked a two hour private tour of Pompeii with our family of four (Mum Dad and two teenagers). Unexpectedly Fabrizio was waiting at the Pompeii Scavi station holding a sign with our name – he had worked out what train we would be on from our correspondence! We had arrived early so his meeting us at the station meant we could start our tour earlier than arranged which was excellent as it was expected to rain later in the day.That was going above and beyond what we expected. Fabrizio has an incredible depth of knowledge which he generously shared with us on our 2 hour tour. We were captivated by his commentary and the areas that he showed us. He also ensured that we saw as much as possible of the site during our tour. He also made some helpful suggestions for other sites we could visit during our stay. We enjoyed our tour very much, which was one of the highlights of our holiday in Italy . I would highly recommend Fabrizio of Leisure Italy tours to any one visiting Naples/ Sorrento/ Pompeii/Herculaneum and will definitely contact him again if we visit in the future. Visited January 2017
Lynne F.
From the time that our ship arrived in Naples … to the time we got back nearly 8 hours later… we were informed, entertained and taken care. Our driver & guide Fabrizio, of "Leisure Italy tours" met us at the ship, with our name on a sign. He took us on the most informative personal tour of Pompeii that we could imagine. As a museum professional… I've been on lots of tours. He really knows his stuff, and was entertaining too. In addition, Fabrizio was a terrific host to the region. An agile driver, he packed a lot into the day, took us to locations you might not know about; yet we didn't feel rushed. We had time to explore & shop in Sorrento on our own- after he arranged lunch reservations at the most amazing restaurant (with lunch specials that were BEAUTIFUL, delicious, reasonably priced and even gluten free). As we drove down the awe inspriing Amalfi coast to Positano; it was more beautiful that I imagined. (in addition, for 3 people it was less than the cruises' shore tours, and way more personal… plus he was able to change dates of our tour on a days notice, when our ship's travel plans changed due to weather.) Fabrizio and our day in Naples, Pompeii, Sorrento and down the Amalfi Coast set the standard for the rest of our Mediterrantean Cruise.
MarcoPro2050
Giuseppe D'Angelo is one of my favorite tour guides: 40-ish in year, a walking Wikipedia of names, dates, periods and events no matter where you are in Naples or what building you are near. He is personable, passionate, kind and considerate. He wants to maximize your touring value and show you his city. Would I book a tour again with Giuseppe? Yes of course without hesitation. Would I recommend him? Yes of course.
Kjlosch
We booked Leisure Italy – Tours and in particular, Giuseppe, for a two day tour of Rome. It was the best investment of our trip! We were safely whisked around the city in a comfortable Mercedes mini-van while Giuseppe was very accommodating to our wishes (family of four with two teenage boys). Day one centered around ancient Rome (the Coliseum, Spanish Steps, Pantheon…) with day two being the Vatican, the Sistine Chapel, St. Peters Basilica, Trevi Fountain etc. We wanted to eat in authentic (i.e. non-touristy) restaurants each day and Giuseppe found us the perfect spots. Our tour also included a half day outside the city experiencing the country side and a visit to the Catacombs. A highlight was a special tour of the workshop of Vatican mosaic artisans – outstanding! Giuseppe was extremely knowledgeable, picked up our venue tickets in advance, was flexible with the itinerary and very friendly throughout our tour. He was recommended to us and we'd highly recommend him to anyone looking to experience Rome.
Travel_on_109
I have enjoyed dozens of tour guides around Europe and Fabrizio stands out as the very best! His company has great communications before and during the tour. He clearly laid out our options for the day and updated them during the day as we elected to stay longer here, or move on sooner than planned. Fab provided excellent suggestions to enhance our experience as we visited each location. I will also add that Fab's english is excellent as he has lived in the US. The tour was also very professional with several nice touches such as a small microphone in the car so we could all hear clearly at all times, water and soda available, very safe driving, super clean vehicle, etc. Fab also toured us around Naples as we had a few minutes before the cruise left. Overall, just a great tour with a professional, friendly, considerate, knowledgable guide. What else could we need! Thanks again Fab!