All reviews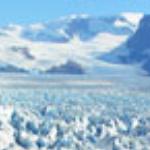 ERidley70
We had two very enjoyable tours with Leisure Italy during our short stay in Naples in April. We were with our two children aged 13 and 11 so when booking we specifically asked for guides who would be child friendly. Our guide for the Pompeii tour was Fabrizio. He picked us up from our hotel in his van and gave us a lot of background information about Naples, its surroundings and Pompeii on the way there which set the scene. Pompeii is huge but the tour was very well tailored for us to see the best parts with interesting stories. Fabrizio was very nice and relaxed all along the tour which was what the children needed after intense sightseeing in Rome preceding our trip to Naples.
The next day we met lovely Federica and Vincenzo for our walking Taste of Naples tour. We thought adding food to sightseeing would make it more interesting for the children and we were right. This was a wonderful tour of the city where while walking from one landmark to the other we would stop at places to try different Napolitan delicacies (and there is a lot to try). It also ended with a delicious Napolitan pizza lunch. We really enjoyed our Naples visit, thanks to our excellent tour guides and we highly recommend Leisure Italy.
Ammon C.
We set up our tour with Giuseppe a few months prior to visiting Rome. We planned a trip for our family immediately after Christmas (me, my wife, and 3 children ages: 10, 5, & 2), we also had another sibling of mine, and a sibling and their spouse tagging along. I was pleased with his communication, but thought his price was a little bit expensive. What I found out however is that many guides don't necessarily have the same level of qualification as Giuseppe does. The price ended up being worth it, and the experiences will be remembered forever.
We were able to customize our itinerary in whatever way we pleased, as well as modify the pace on the fly to try and keep our children interested. We began exploring the Vatican, including the Sistine Chapel. It was beautiful and we loved learning about the history of the church as well as it's Renaissance impact, Ave seeing the incredible art housed inside the Vatican museum.
Following the Vatican tour we headed out to visit a traditional restaurant. Here our children were able to help make their own pizzas, including: rolling the dough, spreading the sauce, adding the toppings and cheese, and then putting it into the pizza oven…. And of course eating it! This made their trip and is something they will remember forever. The adults also all enjoyed their pizzas and pastas. Specifically I enjoyed trying a traditional deep fried artichoke. I highly recommend trying this.
Next, we went to the Colloseum. Giuseppe's knowledge is vast and he answered all of our and our children's questions with engaging and incredible detail. He's a great story teller and helped you imagine how things would have been in ancient times.
We can't recommend Giuseppe enough. He is extremely helpful and even offered to carry our two year old when he was tired. I even captured a picture of them holding hands in the Vatican (attached). If you're coming to Italy, contact Giuseppe and use him as your guide. Thank you for the memories!
SandraBrad
We booked a two hour private tour of Pompeii with our family of four (Mum Dad and two teenagers). Unexpectedly Fabrizio was waiting at the Pompeii Scavi station holding a sign with our name – he had worked out what train we would be on from our correspondence! We had arrived early so his meeting us at the station meant we could start our tour earlier than arranged which was excellent as it was expected to rain later in the day.That was going above and beyond what we expected. Fabrizio has an incredible depth of knowledge which he generously shared with us on our 2 hour tour. We were captivated by his commentary and the areas that he showed us. He also ensured that we saw as much as possible of the site during our tour. He also made some helpful suggestions for other sites we could visit during our stay. We enjoyed our tour very much, which was one of the highlights of our holiday in Italy . I would highly recommend Fabrizio of Leisure Italy tours to any one visiting Naples/ Sorrento/ Pompeii/Herculaneum and will definitely contact him again if we visit in the future. Visited January 2017
Lynne F.
From the time that our ship arrived in Naples … to the time we got back nearly 8 hours later… we were informed, entertained and taken care. Our driver & guide Fabrizio, of "Leisure Italy tours" met us at the ship, with our name on a sign. He took us on the most informative personal tour of Pompeii that we could imagine. As a museum professional… I've been on lots of tours. He really knows his stuff, and was entertaining too. In addition, Fabrizio was a terrific host to the region. An agile driver, he packed a lot into the day, took us to locations you might not know about; yet we didn't feel rushed. We had time to explore & shop in Sorrento on our own- after he arranged lunch reservations at the most amazing restaurant (with lunch specials that were BEAUTIFUL, delicious, reasonably priced and even gluten free). As we drove down the awe inspriing Amalfi coast to Positano; it was more beautiful that I imagined. (in addition, for 3 people it was less than the cruises' shore tours, and way more personal… plus he was able to change dates of our tour on a days notice, when our ship's travel plans changed due to weather.) Fabrizio and our day in Naples, Pompeii, Sorrento and down the Amalfi Coast set the standard for the rest of our Mediterrantean Cruise.
MarcoPro2050
Giuseppe D'Angelo is one of my favorite tour guides: 40-ish in year, a walking Wikipedia of names, dates, periods and events no matter where you are in Naples or what building you are near. He is personable, passionate, kind and considerate. He wants to maximize your touring value and show you his city. Would I book a tour again with Giuseppe? Yes of course without hesitation. Would I recommend him? Yes of course.
Kjlosch
We booked Leisure Italy – Tours and in particular, Giuseppe, for a two day tour of Rome. It was the best investment of our trip! We were safely whisked around the city in a comfortable Mercedes mini-van while Giuseppe was very accommodating to our wishes (family of four with two teenage boys). Day one centered around ancient Rome (the Coliseum, Spanish Steps, Pantheon…) with day two being the Vatican, the Sistine Chapel, St. Peters Basilica, Trevi Fountain etc. We wanted to eat in authentic (i.e. non-touristy) restaurants each day and Giuseppe found us the perfect spots. Our tour also included a half day outside the city experiencing the country side and a visit to the Catacombs. A highlight was a special tour of the workshop of Vatican mosaic artisans – outstanding! Giuseppe was extremely knowledgeable, picked up our venue tickets in advance, was flexible with the itinerary and very friendly throughout our tour. He was recommended to us and we'd highly recommend him to anyone looking to experience Rome.
Travel_on_109
I have enjoyed dozens of tour guides around Europe and Fabrizio stands out as the very best! His company has great communications before and during the tour. He clearly laid out our options for the day and updated them during the day as we elected to stay longer here, or move on sooner than planned. Fab provided excellent suggestions to enhance our experience as we visited each location. I will also add that Fab's english is excellent as he has lived in the US. The tour was also very professional with several nice touches such as a small microphone in the car so we could all hear clearly at all times, water and soda available, very safe driving, super clean vehicle, etc. Fab also toured us around Naples as we had a few minutes before the cruise left. Overall, just a great tour with a professional, friendly, considerate, knowledgable guide. What else could we need! Thanks again Fab!