What do I need to know before a visit to Pompeii? Pompeii is indeed a very large excavation site spreading over 163 acres. A visit to Pompeii can be quite challenging if you do not know how to move around! That's the reason why we decided, after been tour-guides there for over 25 years, to share some insider travel tips so you can make the best out of it. In particular, we will provide useful information and FAQs you should know before starting your discovery of this amazing UNESCO site.
HOW DO I REACH POMPEII AND HOW LONG DOES IT TAKE?
If you are not on an organized tour you can reach the archaeological area in multiple ways:
If you come from Rome:
by car, you can drive the A1 and A3 toll highways – about 3 hrs;
by train, you can use the fast train from Rome to Napoli Centrale – 70 minutes ride, either Italo or Trenitalia – and then take the Circumvesuviana local rail from Napoli Centrale to Pompeii Villa Dei Misteri – 40 minutes ride, there is a train every half hour;
by bus, take a Flixbus or similar from Rome to Pompei.
If you come from Napoli:
by car, take the A3 toll highway – about 30 minutes;
by train, take the Circumvesuviana local rail from Napoli Centrale to Pompeii Villa Dei Misteri – 40 minutes ride, there is a train every half hour;
by bus, take a SITA bus to Pompei.
If you come from Sorrento:
by car, take the scenic SS 145 to Pompeii, about 1 hour;
by train, take the Circumvesuviana local rail from Sorrento to Pompeii Villa Dei Misteri – 30 minutes ride, there is a train every half hour.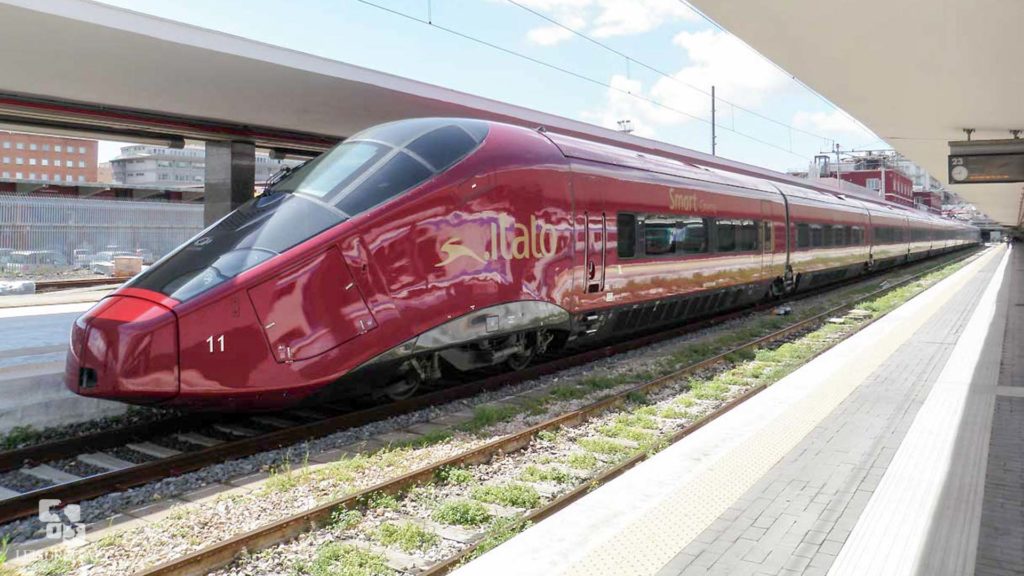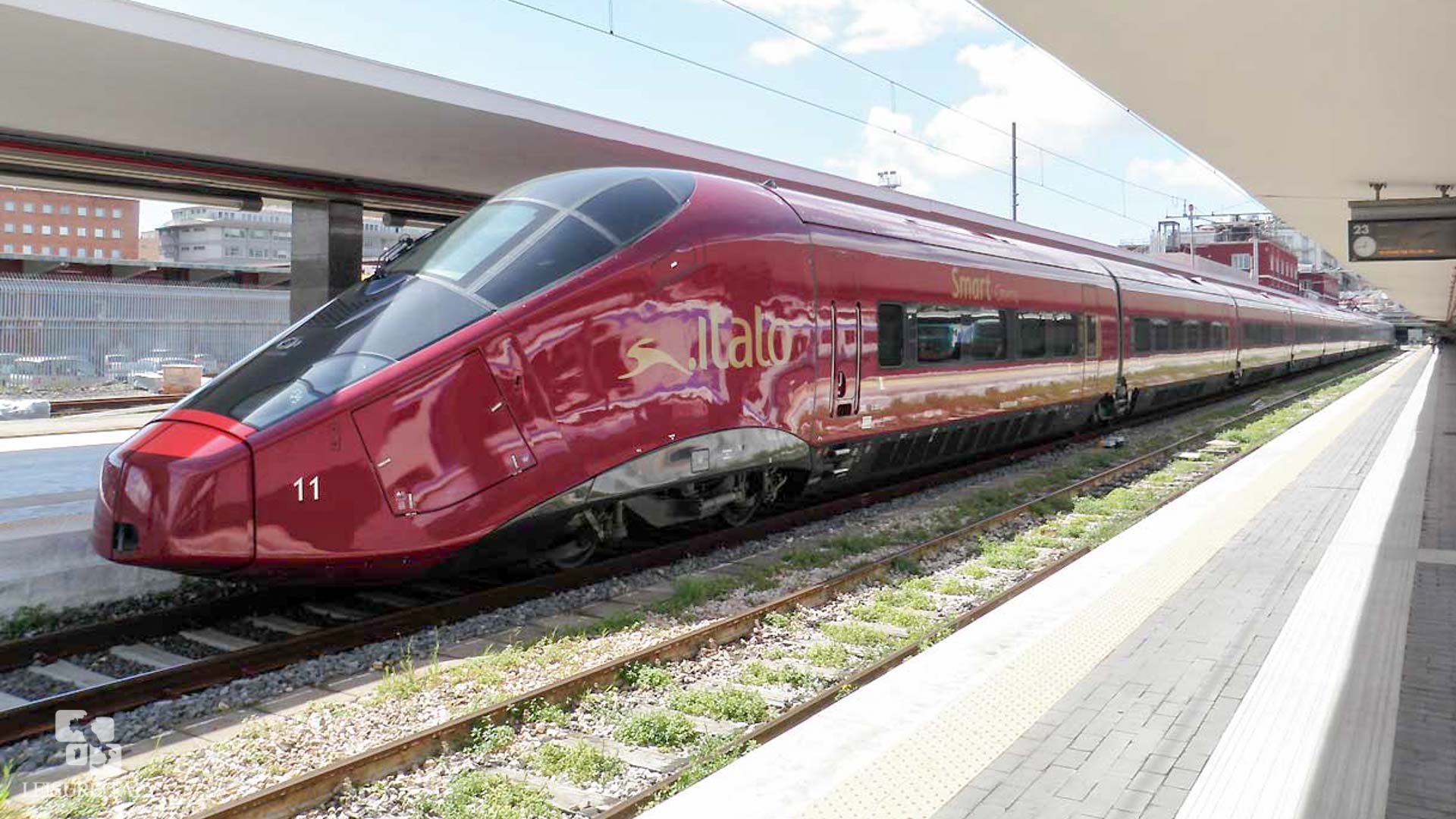 HOW MANY ENTRANCES ARE THERE TO POMPEII?
There are 3 possible entrances to Pompeii. Each one has a ticket-office, public toilet, luggage storage. Most independent travelers will use the main gate called "Porta Marina", via Villa Dei Misteri. It is across the road from the Circumvesuviana Train Station called Villa Dei Misteri (not Pompei Centrale of the FS National Railroads). This is the closest gate to the Forum, with an ATM, some lovely kiosks in front of it where you can find food and refreshing fruit juices. Most bus tours instead will enter through the "Piazza Esedra" gate, next to the Hotel Vittoria. That is the entrance often crowded with cruisers and large groups. The "Porta Anfiteatro" gate is the closest gate to the modern city of Pompei. If you are sleeping overnight in Pompeii it will be the practical solution, but be aware you can walk for over one hour inside the excavations to reach from this gate the area where the Ancient Forum stands. It may be not the best solution for 1st timers.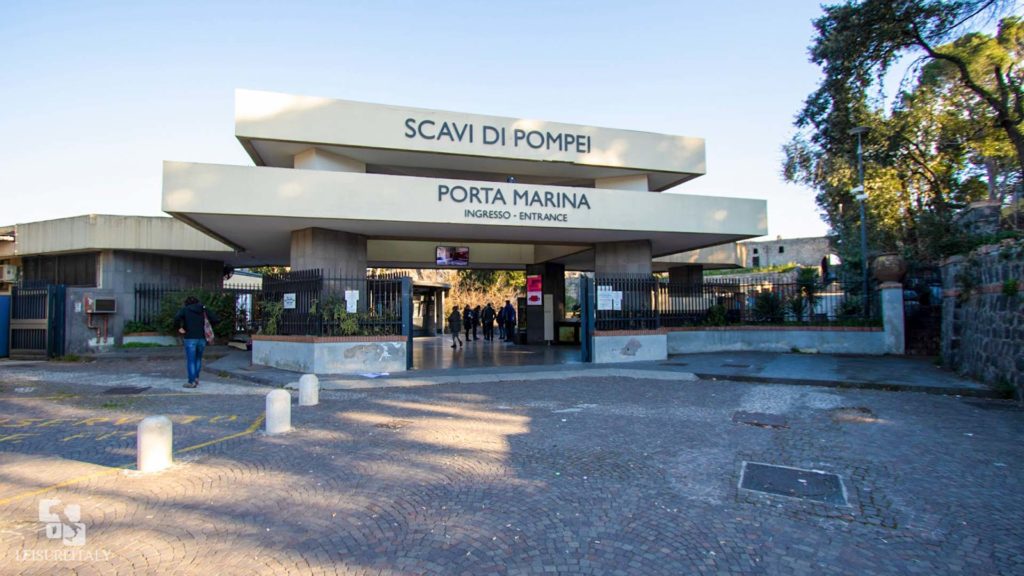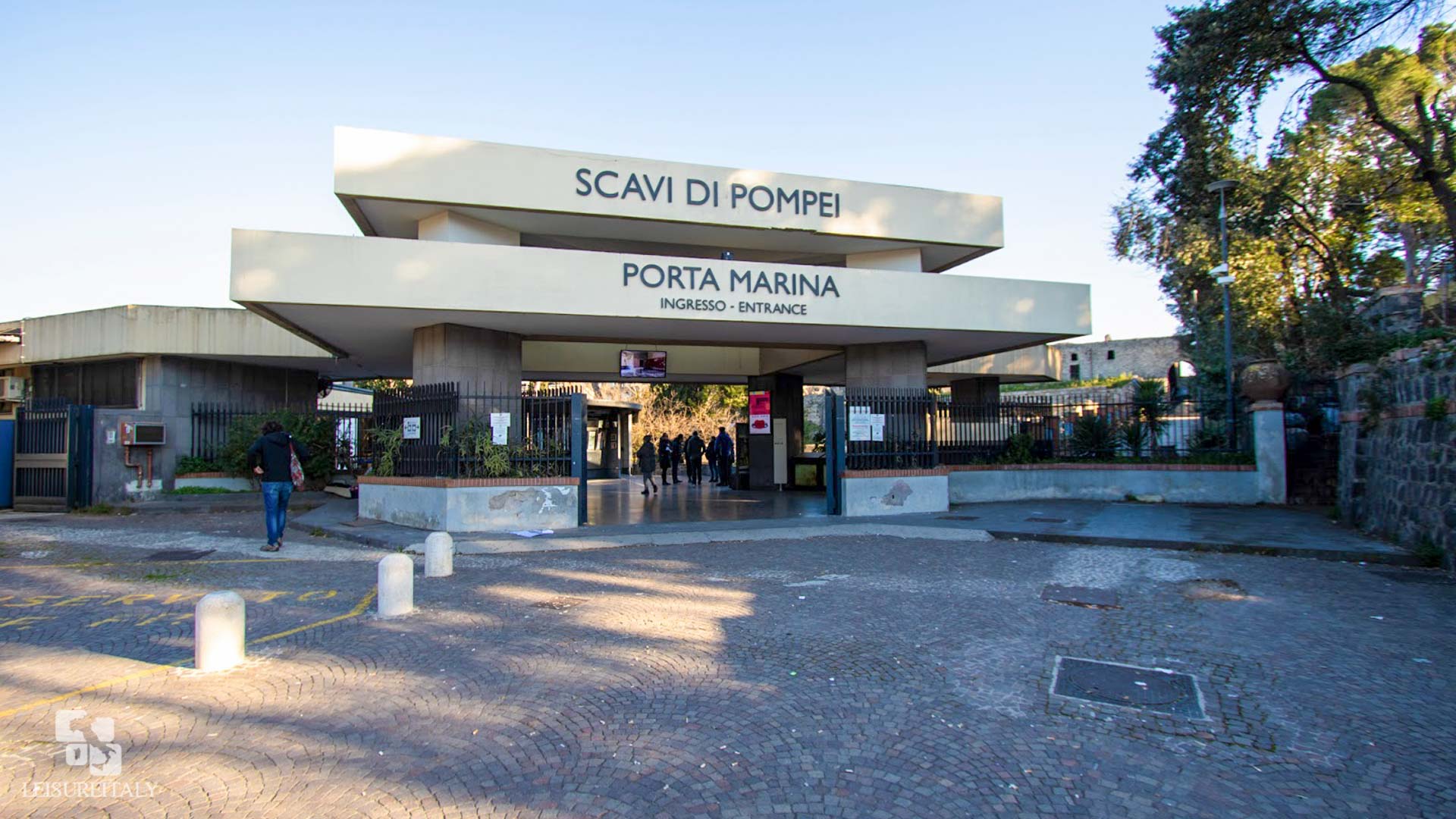 SHALL I BUY TICKETS-ON-LINE BEFORE A VISIT TO POMPEII?
A smart thing to do can always be that of pre-purchasing tickets online. You do not need to buy tickets in advance if you are visiting during the afternoon: from 1 pm on there hardly is anyone online! You do not need to worry about tickets also if you are on a guided tour because official tour guides have access to a fast track line.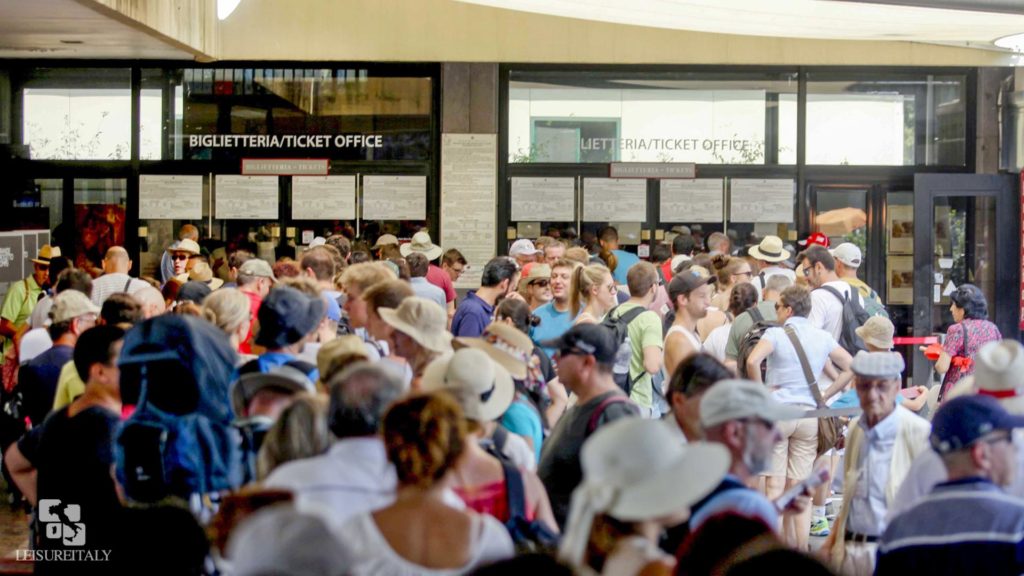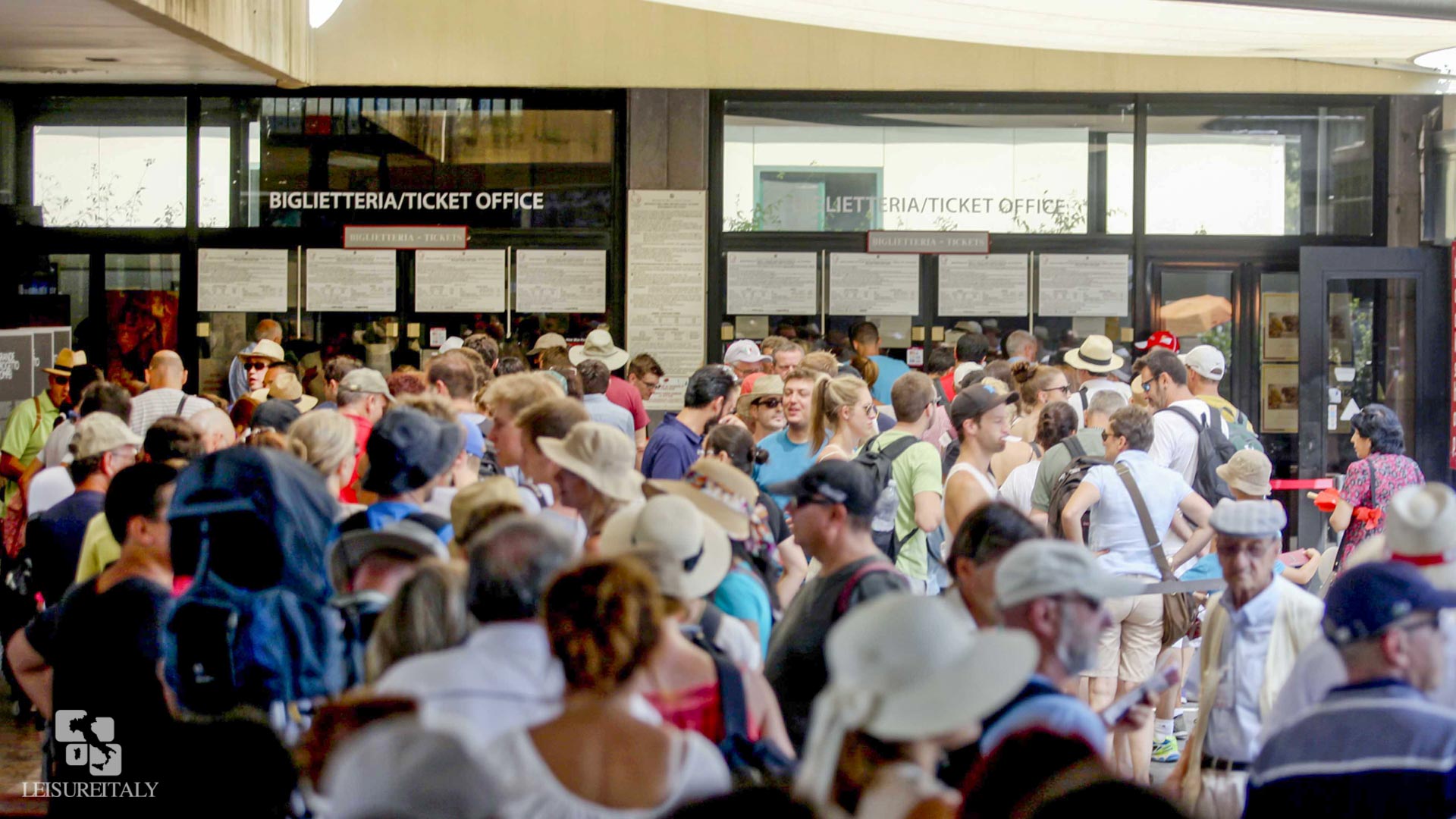 WHAT SHOULD I WEAR AND BRING ALONG?
The streets are very uneven and heels or even wedges are completely unsuitable for walking around the site. Our suggestion is to wear flats or sneakers, while if you plan to wear sandals be aware that Pompeii can be very dusty! Most of your walk will take place outdoor, do not forget sun gear too! We also suggest you bring some water to avoid dehydration above all during summertime. There are several fountains with drinking water available within the archaeological area itself or you could bring your own water so then you can refill the bottle anytime you want
IS THERE LUGGAGE STORAGE AT POMPEII?
If you have a bag that you do not want to take with you while you visit Pompeii, there are luggage deposit services available at all three entrance gates. The service is free. Just remember that any type of bag or backpack exceeding 30 x 30 x 15 cm will be not allowed inside Pompeii.
DO I NEED A MAP?
Yes, if you visit independently you are going to need a map. Free Maps can be found on the spot at each ticket office. As an alternative you can also download a map to store on your mobile.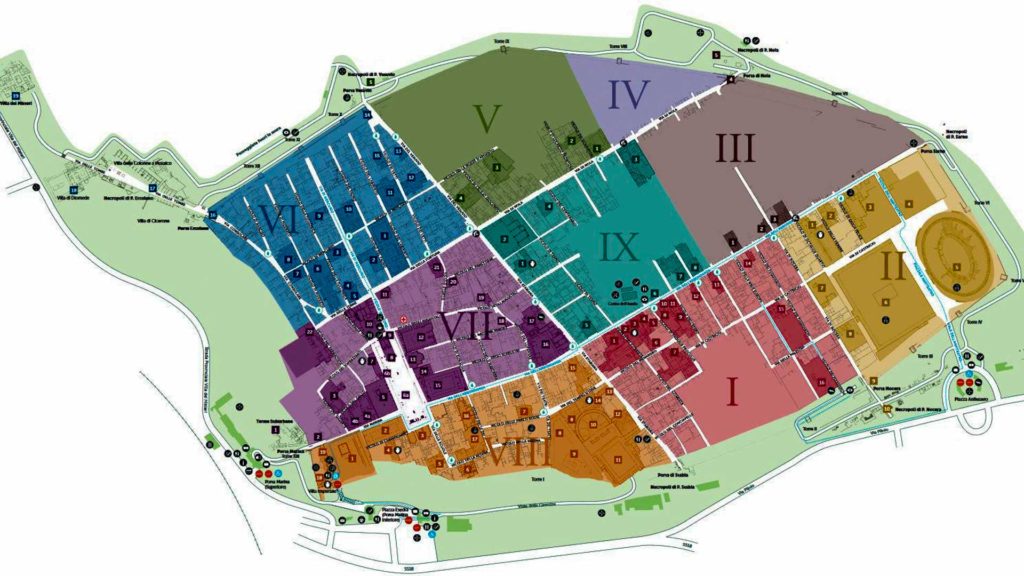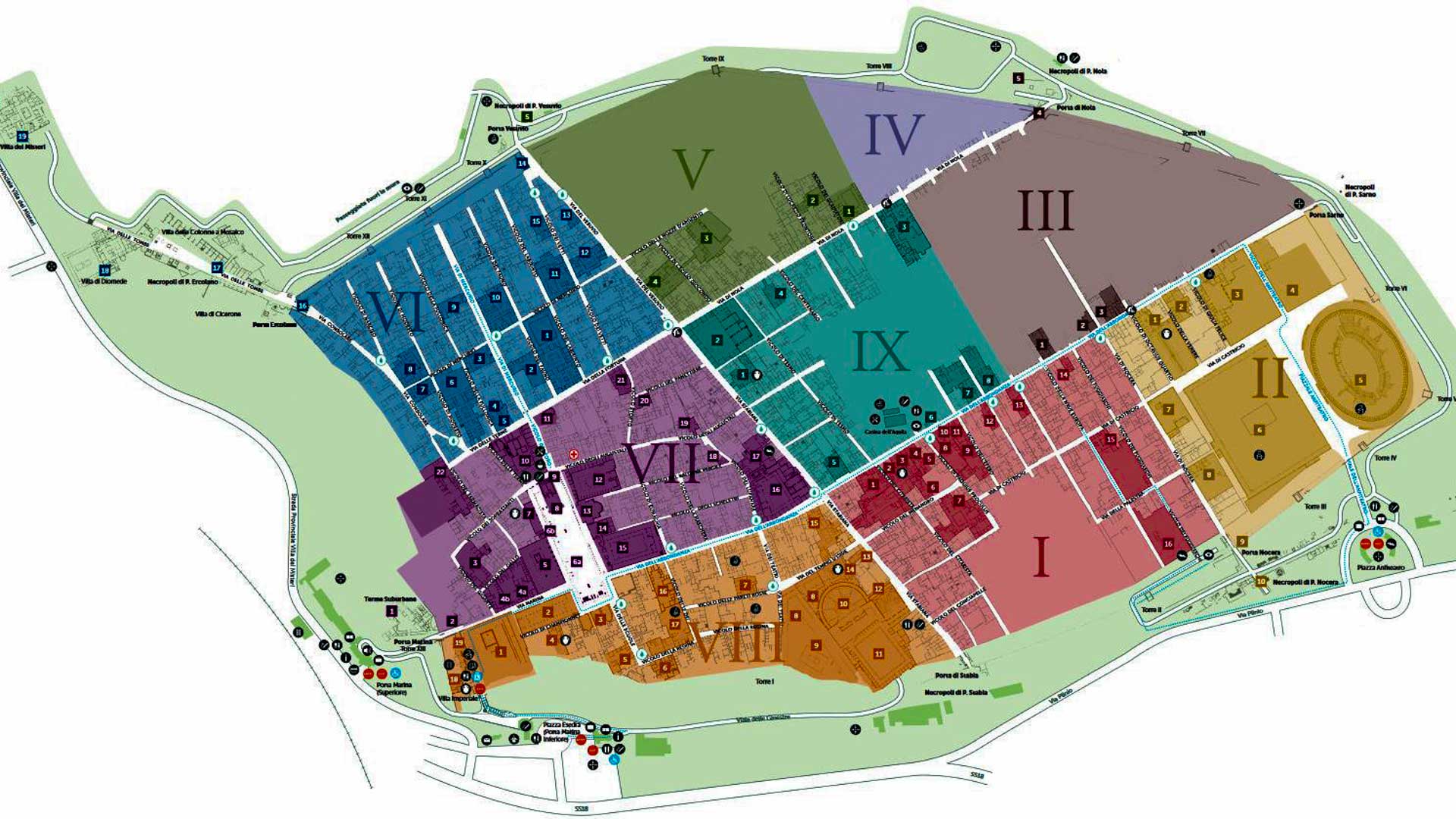 DO I NEED A TOUR GUIDE TO VISIT POMPEII?
Our opinion is yes, for several reasons. Pompeii is very large: having a guide along, means primarily to make the best of your time focusing directly on the Highlights. There are no signboards: making sense of what you're seeing will be hard. Moreover, with a tour guide your Pompeii experience will get a uniquely human touch: you may get your questions answered as you are led through Pompeii ruins; it will enrich your visit with facts that you won't find anywhere on the internet; with a private guide you will have access to a fast track line: where it will take no longer than 5 minutes to buy your tickets!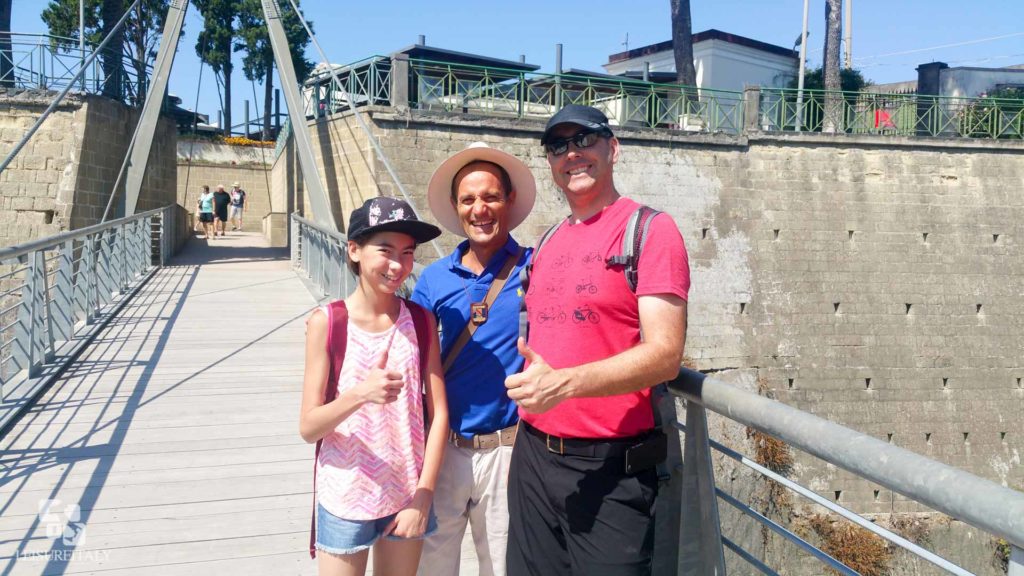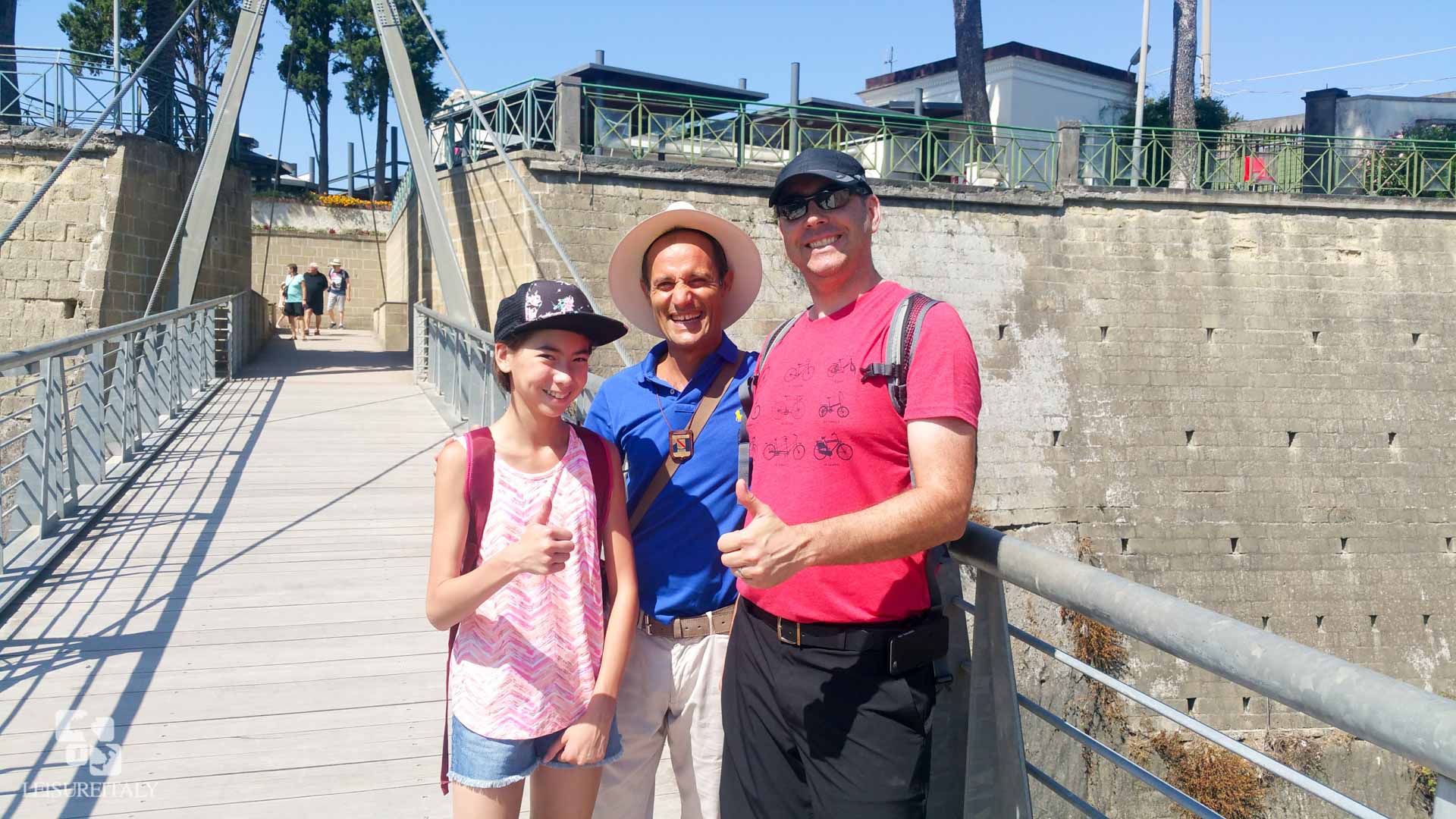 HOW LONG DO I NEED AT POMPEII?
You can potentially spend all day inside. But it would be extremely challenging, especially during summertime. Two hours is the minimum amount you need to discover some of the Highlights of Pompeii. Most guided tours last approx. 2 hrs. A good solution we suggest is to start with a guided tour to get a general introduction and continue the discovery on your own as long as you feel for it.
IS THERE FOOD INSIDE THE ARCHAEOLOGICAL AREA?
There only is one cafeteria that belongs to the Autogrill chain. Not the best Italian food you will ever have but quite affordable and handy. It can be a very useful place if you are traveling with elderlies: they can sit and relax there with AC; you can move on for a longer walk.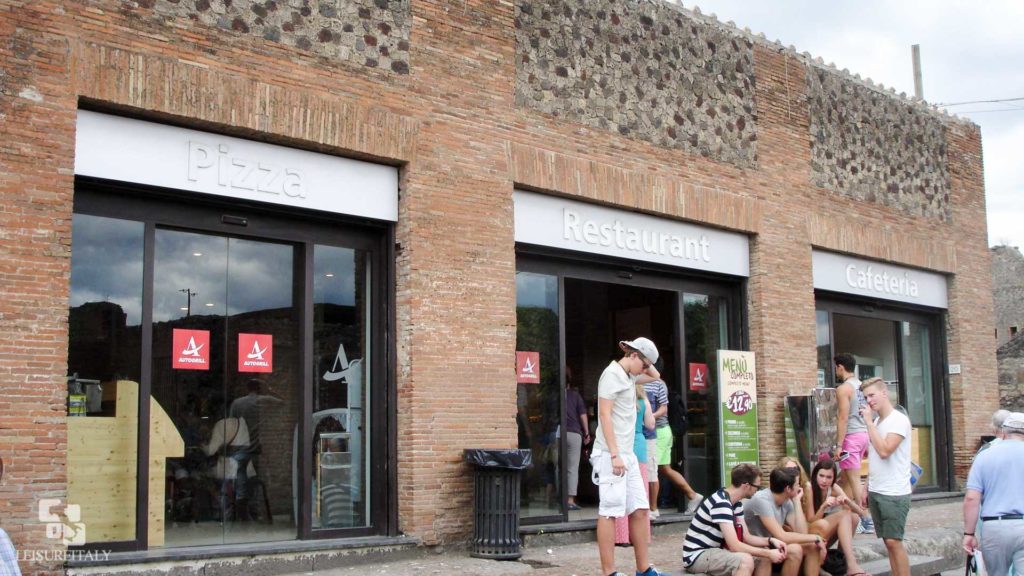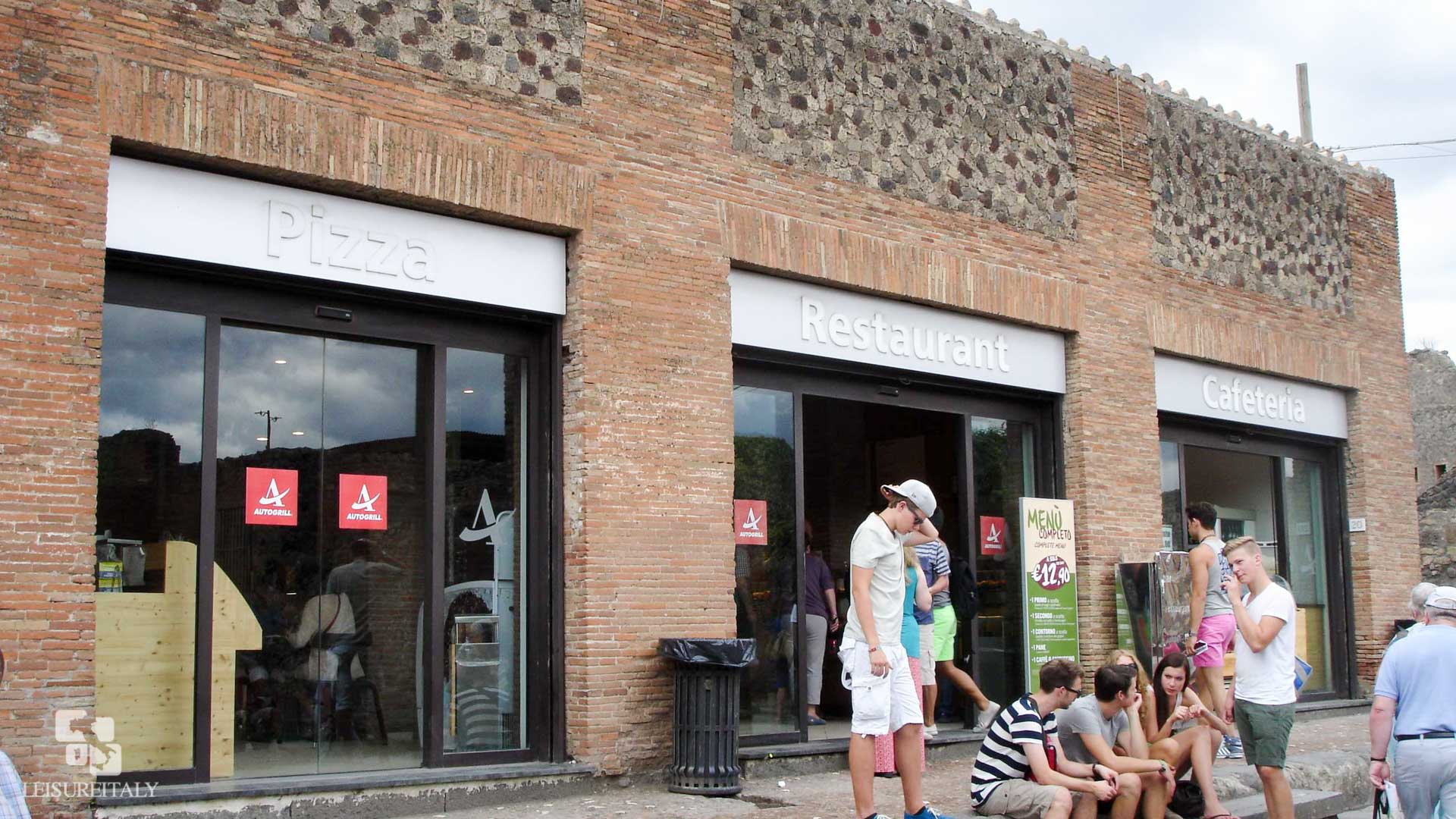 IS POMPEII A FAMILY-FRIENDLY SITE?
Pompeii is going to be the best experience ever with your family, but you shall be prepared for it! Make sure you are visiting during the appropriate time of the day, do not forget to bring water and sun gears, try to stay away from the crowd. To keep the whole family engaged you can book a family-friendly tour of Pompeii. Be aware strollers are useless because of uneven surfaces.
WHAT ELSE CAN I VISIT BESIDE POMPEII ON ONE DAY?
There are several places worth seeing around Pompeii. Visiting back and forward from Rome makes it a long day, but you can make the best of it combining either Herculaneum or the Mt Vesuvius. If you are staying in Naples or Sorrento our recommendation is to take a full day to Pompeii and the Amalfi Coast. Another great option, in case you want to immerse yourself in ancient history and archaeology, is to combine Pompeii with the Mann – Archaeological Museum of Naples, maybe with a traditional pizza lunch in Naples historical city center just to re-energize yourself!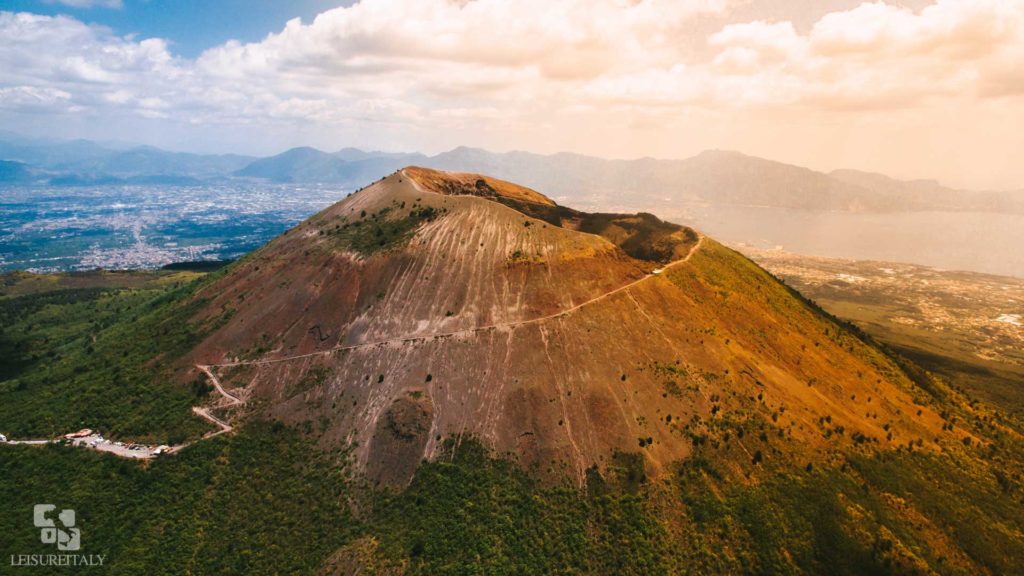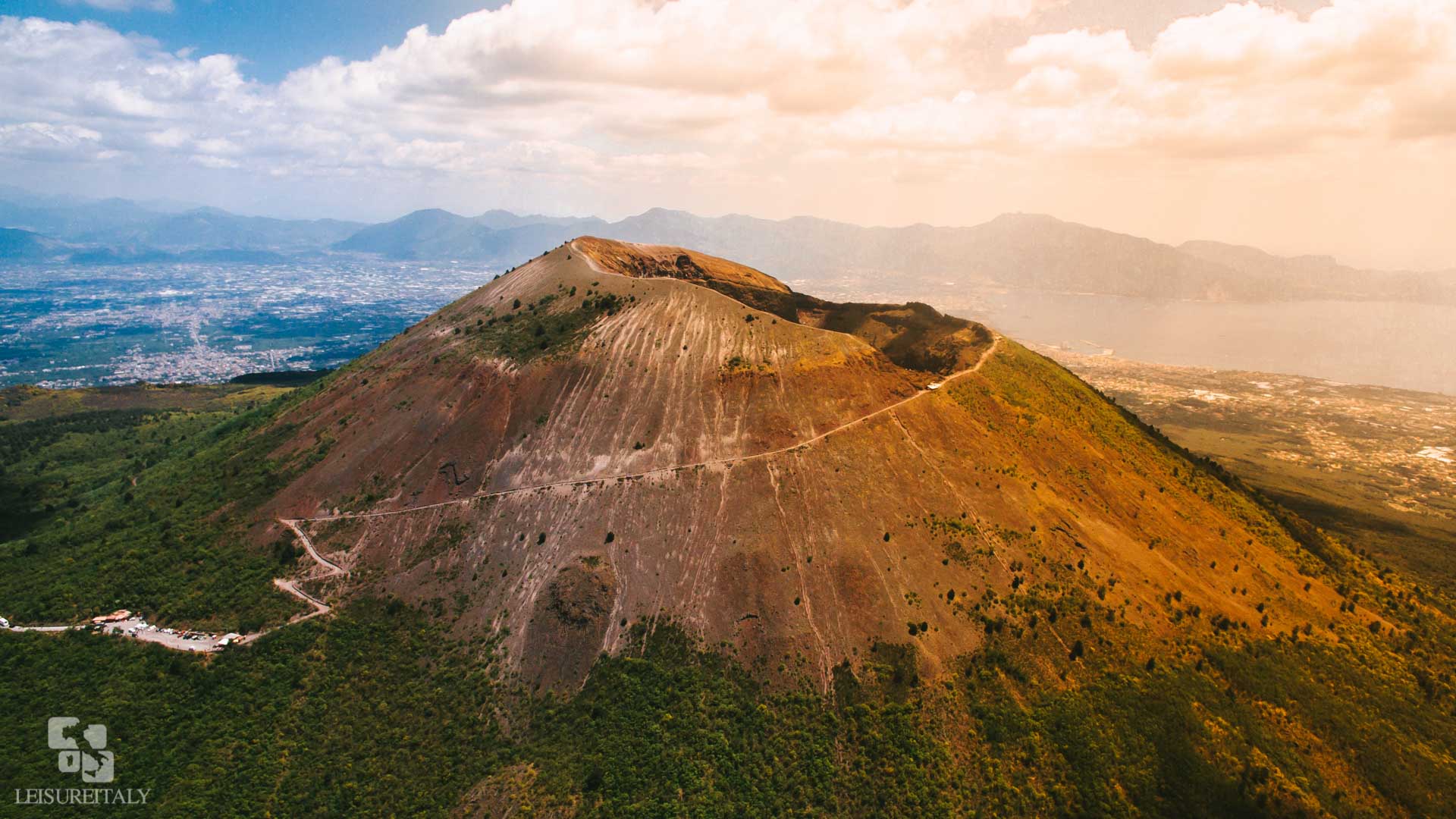 SHOULD I ALSO VISIT HERCULANEUM?
If you really are passionate about History and Archaeology, you should not miss Herculaneum as well, why not? Be only aware that it can be challenging to visit both in one day, above all if you are traveling with elderlies or kids. In case you want to learn more about the topic you can find more information on our blog. To make your day more enjoyable and to recharge yourself in between your exploration of the archaeological areas it could be nice to stop for lunch at a winery along the slopes of Mt Vesuvius!
Pompeii is the only place in the world where you can understand, face to face, how the Romans of the first century AD lived. A visit to Pompeii is an unforgettable experience no matter how old you are and where you come from. It can be challenging though, so we hope this article will help you be prepared for it. If you believe we met this purpose, please share it with other travelers to help them to make the best of their Pompeii experience!