Have you ever asked yourself what a trip to Italy is really like? What are the possible challenges you'll run into while visiting it?
Italy is definitely a unique place and a very easy country to travel in, but it's absolutely a world of its own! We Italians are lovely people but we tend to be very traditional in certain habits! And even if getting out of your comfort zone is surely part of the fun of visiting a foreign country, there are some things you should know to make your trip to Italy easier. Whether you are embarking on your first visit to Italy, or you are an experienced traveler, enjoy our 7 essential Italy travel tips guide to help you find your way and be sure that your time in Italy is nothing but a magical experience!
WHAT TO VISIT?
The answer is not easy as you may think. Nobody can tell you what you should visit because this is your long-dreamed trip! And the choice really depends on your interests (history, architecture, art, food, handicraft, shopping, wine, relax), budget, time at disposal and transport system you plan to use. Moreover Italy isn't one of those places where you can experience everything during a month-long trip. This is a big one many people traveling to our country don't realize! The northern, central, and southern areas of the country are very distinct: we have contrasting lifestyles and types of people depending on geography, the food varies greatly region by region, and so does the mentality.
Nevertheless a very important Italy travel tip we feel we should give you (above all if you are a first-time traveler) is to avoid thinking that there's nothing to see except for the big 3: there's more to Italy than Rome, Venice, and Florence! There's a multitude of lesser-known, but equally awesome places to visit in Italy that will make your experience real and unique. Of course the big sites are famous for a reason but never feel like you have to stick to the major cities when an easy day trip can result in an amazing adventure.
Choose carefully your itinerary and follow your heart. Do only what you really like and you can't go wrong!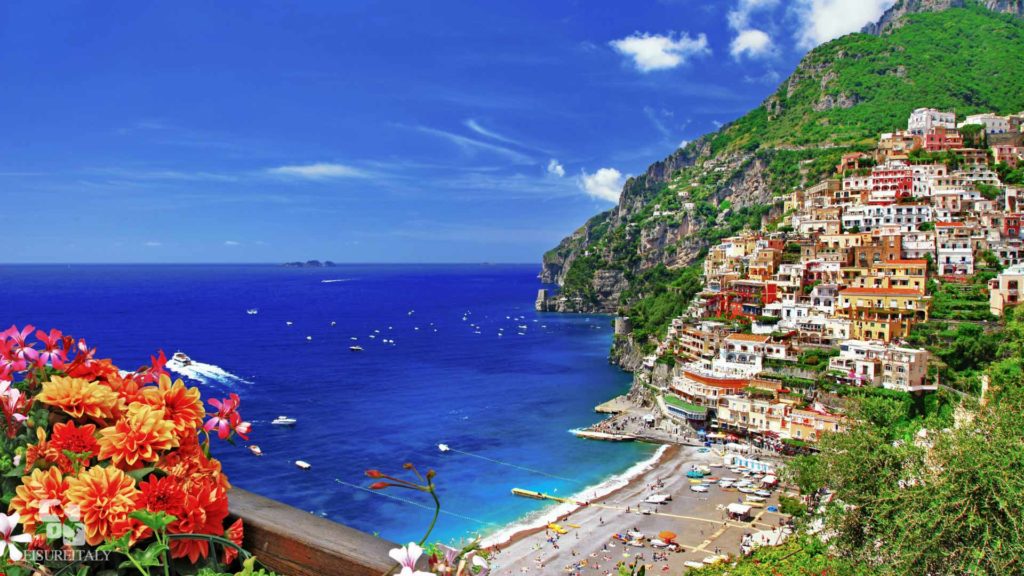 BEST TIME TO GO?
You can visit Italy all-year-round and have a fantastic time. But there are few factors to keep in mind when planning your Italian vacation. Summertime (from mid-June to August) is undoubtedly the most challenging time to visit Italy for the very hot temperatures, never-ending crowds and skyrocket prices. If you can only travel in this period it's worth arriving adequately prepared: avoid spending the hottest hours outdoors (perhaps by visiting museums or enjoying a nice siesta in the hotel) and arrange outdoor visits early in the morning or late afternoon. Buy skip the line tickets in case you plan to visit the major tourist attractions and to book hotel, transport and tour in advance.
In Spring or Autumn, the weather is mild, the prices are definitely cheaper and places are not as overcrowded as in summertime. This is undoubtedly the best season to visit Italy, above all if you do not like the famous Italian heat. Fall in particular brings indeed cooler weather though it will be still pretty warm in most parts of the country. As for the main attractions, tours and hotels, we advise you to follow the same suggestions as in the summer: although the cities are less crowded, many tourists still travel at this time of year so better to plan everything in advance. Winter also has its perks. Traveling during offseason it is both peaceful and lovely. People are pretty surprised to discover how empty the cities are in winter, and yet still lovely to visit! Just remember that the weather could be cold in this period and many attractions and hotels may be closed: remember to dress accordingly, check the actual availability before booking your stay and check the opening hours when planning to visit major attractions.
To sum up if you can choose when visiting our country go for Spring or Fall to get the best experience ever!
HOW TO MOVE AROUND?
Italy has an impressive high-speed modern train system connecting big cities: if you want to travel between our major cities, we suggest you definitely use the train seeing as they are extremely easy and comfortable and can save you time and money when planning to visit multiple destinations. The main companies running high-speed trains are TrenItalia (state-run) and Italo (privately-operated). Tickets can be purchased at the train station for the regional trains, while high-speed rail tickets must be purchased in advance (tickets rapidly escalate in price). Don't forget to stamp your regional ticket in the validating machine at every platform. You will get fined by inspectors even if you didn't know! High-speed train tickets do not need to be validated since you just give the conductor your booking code. Speed train connections can be very useful for day trips from Rome to other popular Italian destinations like Naples or Pompeii & the Amalfi Coast.
Hiring a car for city travel can be pointless since traffic can be a nightmare, ZTLs (limited traffic zones) are almost everywhere and Italian roads and vehicles are much smaller than other countries' counterparts. Even harder than driving will be parking: street parking is denoted by white (free) or blue lines (parking fees to be paid with a ticket from a coin-operated meter) while the major cities have several private parking garages (quite expensive). But if you want to explore the countryside like Tuscany, the Alps or the Northern lakes, it's worth considering the car because only by driving around you will be able to discover some amazing hidden gems along the way. The alternative, above all in case of tours and excursions, is to book a private car service called NCC where a professional driver will take you around for few hours or for the whole day allowing you to discover amazing places without worrying about parking and driving. This option is very useful in places with very narrow roads like the famous Amalfi Coast.
Most Italian cities can be explored on foot, but at some point you'll inevitably need to use public transport (local train, metro, bus, tram and funiculars) above all if you have mobility issues or just want to save your feet a little. Services are generally reliable and tickets can be purchased from the near tobacconist. Remember to travel with a validated ticket. If you're staying in a city for several days and plan to visit multiple attractions, a travel pass will probably save you money.
Taxis unfortunately tend to be expensive in Italian cities and are notorious for ripping tourists off. Not just an Italy problem, of course, but you need to be aware of it. The MyTaxi app can be very useful since it connects you with local taxis while Uber only exists in a very limited form in Italy so don't count on using it.
If you're up to it, the best option is just to walk to take in the best of Italian culture and use the train in between cities!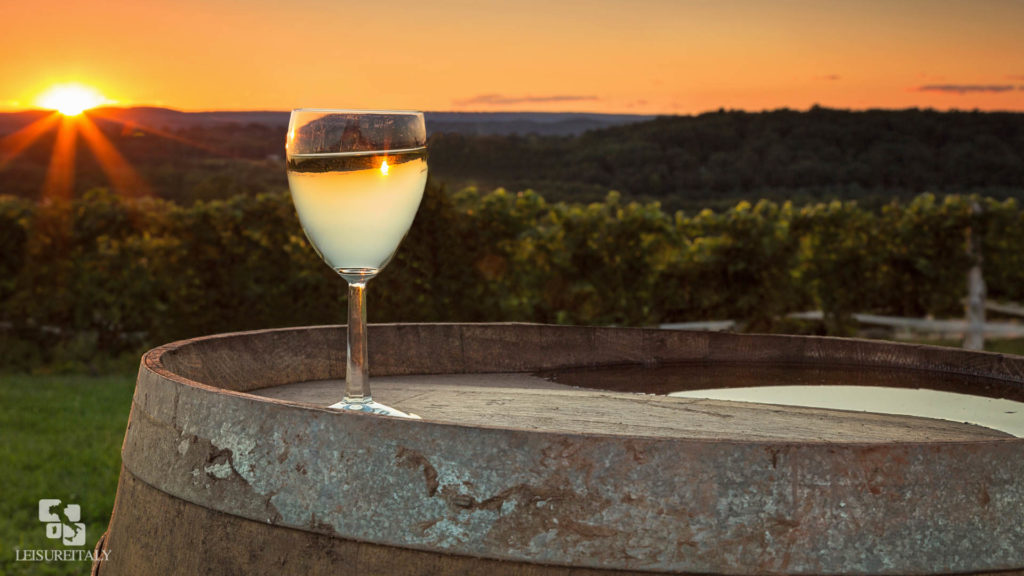 WHERE TO STAY?
While traveling through Italy people are usually torn between staying in Hotels vs. Airbnbs. Hotels are usually centrally located, can be very helpful if you have questions about getting around or reservations but can also be extremely expensive, especially if you're visiting popular cities, during the peak season. Airbnbs on the other hand, can be more spacious, offer kitchen facilities that can help you save some money but sometimes can be difficult to locate since they are often off the city centre and can be less safe than a hotel having no front desk or reception.
Whatever you decide to use there are few things to know that can help you plan your stay:
· both Hotels and Airbnbs can make a copy of your passport or take a picture of it for tax purposes;
· beds are tiny and generally don't come with comforters and two twin beds being pushed together to make a double bed is common too (especially in an apartment);
· you'll need to pay a tourist tax in each city you visit (set per person, per night and mostly paid in cash);
· double-check your hotel or apartment before booking–air conditioning isn't always standard;
· don't expect a clothes dryer in your apartment rental or Airbnb but a rack to line-dry your clothes on;
· if you have mobility concerns, choose a place to stay carefully since narrow, steep staircases are very common in our;
· be sure to pack a universal travel adaptor so you can still use all your electronic gadgets.
The choice depends on your travel budget and needs but remember that sometimes the best places to stay are in the next town over instead of the main cities!
WHAT TO EAT?
Food in Italy, contrary to what most tourists think, is not Italian at all but extremely regional. This is a lesson most people learned the hard way when ordering the wrong thing because they thought "hey, it's Italian!". But that's not how things work here were pretty much all of the dishes we are famous for are specialties of certain regions. Before ordering a meal do your homework about local food tradition and you can't be wrong: go for a steak in Florence, Carbonara pasta in Rome, Bolognese Ragù in Bologna, Risotto in Milan, Pizza in Naples and so on. A classic complaint from first-time visitors to Italy is indeed that pizza sucks! That's just because pizza isn't a general Italian dish. It's made for tourists all over the country, but it's not actually a part of each local cuisine. For a real traditional pizza you need to go to Naples, the hometown of pizza, or Rome and Genoa for a focaccia (a different kind of pizza usually sold in slices). Everywhere else? Forget it. Gelato on the other hand can be eaten almost everywhere and it's delicious as an afternoon snack or as summer light lunch!
Also remember that Italian breakfast consists of coffee/milk and maybe a pastry. In some hotels or coffee-houses you may find a continental breakfast but it's mostly a tourist thing. Coffee is espresso even if is never called espresso but simply "caffè". Be like the Italians and save yourself some cash by having your coffee on the go at the counter instead of sitting at a table. Also remember that Cappuccino is strictly a breakfast drink! No pasta-based meal is complete without "la scarpetta" – that is using your bread to mop up all the leftover sauce on your plate. It's almost a ritual and something of a tradition in many Italian families. Do not miss the Aperitivo (between 5-7 pm) where you can taste local soft drinks, cocktails or the famous Aperol Spritz together with small snacks or appetizers. Wine is a good option too and it's quite inexpensive in Italy and very good quality! A full Italian meal consists of an antipasto, a primo (usually pasta or risotto), secondo (main course, typically fish or meat), contorno (side dish), and dolce (dessert). Of course you're not expected to eat all that, so feel free to mix 'n' match when ordering!
Whatever you eat just remember to go for traditional local food and to stop asking for Garlic bread, fettuccini alfredo, or chicken on literally any kind of pasta. They are Italian-American recipes not Italian traditional dishes!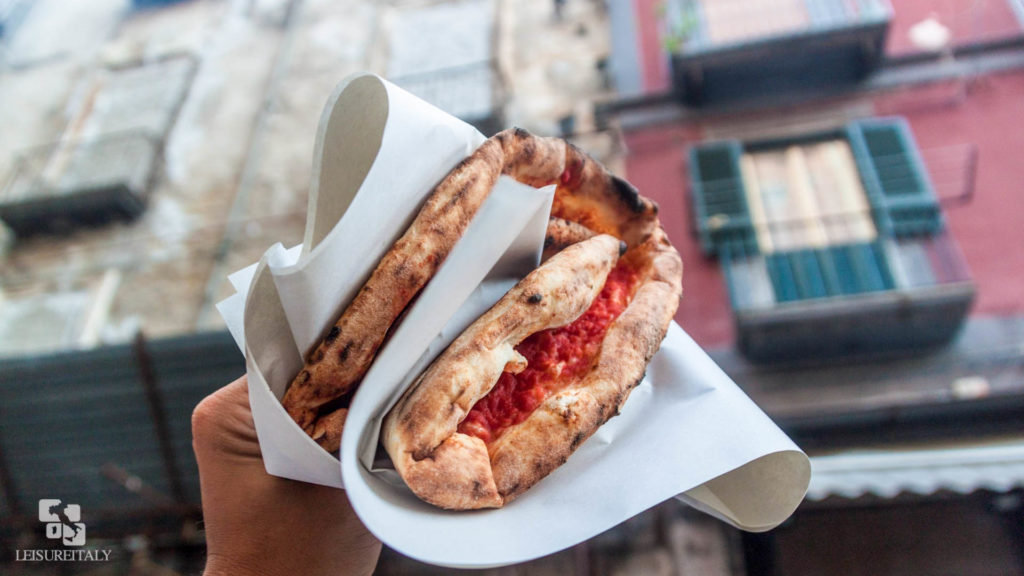 HOW TO DRESS?
Remember to dress comfortably for sightseeing because you'll be walking most of the time: in particular practical shoes are essential as cobblestoned streets are everywhere and you don't want to be uncomfortable your entire trip!! If you plan to visit religious sites or churches, dress codes are strictly enforced, so please remember to always cover your knees and shoulders. We always suggest bringing a scarf as a cheap and easy way to make a church-ready outfit above all during the hot summer. Another suggestion is to not wear beach sandals in the cities as it is considered tacky and also very dangerous, your feet will be filth and most importantly not very well protected. For the evening, smart casual is the way to go!
Do not forget to check the weather before you go to be prepared for what you will find: everyone thinks of Italy as a hot sunny country, but the weather can be quite different in North and South Italy and everything depends on when you will be visiting it. Some places in Italy can indeed get really cold during winter, like Venice and Milan so again a scarf and a jacket can save you from freezing. Some thin items of clothing that you can layer if you're cold but that would also be suitable to wear alone for the warmer days can make your trip much easier. During the summer months on the other hand bring along with you a good travel sun hat, sunglasses, and light breathable clothes. Since water is drinkable in Italy, we recommend you take with you a collapsible water bottle for convenience.
Appearances matter but comfort in definitely more important to have the best experience ever!
CREDIT CARD or CASH?
Card payments are accepted almost everywhere. Italy hasn't entirely gone plastic but you can't always rely on cards in museum ticket offices, smaller trattorias shops and pizzerias. Just keep a few coins and small notes in case you want small items since some stores have minimum spends. Cash is also very useful for tipping drivers, guides, hotel staff and waiters.
Bring a Visa or a Mastercard to Italy. Discover, Diners Club, American Express and other credit cards are not as commonly accepted. If you need cash, skip the currency conversion desk at the airport and head straight to an ATM (in Italy called Bancomat) to grab some local currency. You will avoid overpaying fees for currency conversion and come out with more euros in hand. Just remember to withdraw your money using bank ATM and not the ones facing the street.
Whatever you choose to use consider using an anti-theft backpack or a money belt for a little extra security. They do offer a bit more protection from pickpockets to your cash and credit cards than a normal pocket!
And last but not least…
· A Mosquito spray will save your life: in many parts of Italy, there are mosquitoes everywhere. If you're not used to them, you could end up with big red splotches all over your body in the summer, so be smart and bring some repellent!
· Pickpockets can be in every crowded place, especially where they can find some disoriented tourists. Just use your common sense, like you would do in any other city in the world! And make sure to keep a close eye on your possessions
· Remember there will be tourists. Tons of tourists. You'll be sharing your Italian experience with pretty much every other person in the entire world but there are less crowded hidden gems all over the country ready to be explored!
· No one expects you to be fluent when visiting Italy but a few words in the mother tongue are bound to put a smile on any face! Chatting with the locals is important for a better understanding of the local way of life but it can also be very useful in case you have to inform a restaurant of an allergy to certain foods or you need medications in case of an emergency. Most large tourist cities in Italy have plenty of English speakers, but something as small as a courtesy in the local language can go a long way and most importantly it might even save your life too!
· Look everywhere before you cross the street: as mentioned above, traffic can be quite hectic in big cities like Rome or Naples. Sometimes cars don't bother stopping to let you cross the road and scooters tend to appear from nowhere. Make sure you always look both ways before you cross. Better safe than sorry!
· Do not sit on monuments. It's one of the social mistakes to avoid in Italy and honestly, it's absolutely fair enough. Monuments are part of Italy's fine heritage, and no-one enjoys having tourist bottoms on their heritage. The best way to think about it is to consider Italy a museum. It's better to find a nearby bench, or something not as historic!
· Get used to paying for public restrooms: don't be surprised if you have to pay to enter a public restroom, even at train stations. You will be typically charged 1 to 2 Euros but be aware that a unique feature of most toilets in Italy is that they won't have a toilet seat. Seeing is believing! Bring some extra tissue too since sometimes toilet paper could be missing. Do not use a flushable one to avoid clogging old pipes!
· Loud, angry speech does not automatically is an argument! We are extremely passionate people and speaking loudly does not mean we are mad!
These last suggestions wrap up our list of 7 essential Italy travel tips! We really hope you picked up some useful hints and reminders to make the best of your Italian adventure. And if you have indeed enjoyed this, feel free to give it a share to help someone else out and make them an Italy expert too! And if you have more questions feel free to browse our blog or to write to us at info@leisure-italy.com!