Have you ever wondered how would it feel to be part of Leonardo Da Vinci's world, losing yourselves in his creations? Well, it is possible if you are ready to enter the doors of the Leonardo da Vinci Museum in Florence, a place of unique wonder!
Located in a welcoming and appealing historical building in Via de Servi 66 (100 meters from the Accademia Gallery) right in the heart of places most visited by Leonardo da Vinci and other key Renaissance figures, the museum is suitable for an adult audience, young adults and families willing to discover a past of extraordinary actuality, experimenting with inventions designed by the Universal Genius in his famous Codices and much more!
Leonardo is indeed considered a one-of-a-kind genius, a visionary fool, the spirit of the age of Renaissance. His name is worldwide known as one of the most innovative and boundless minds people have ever heard of. His inventions and paintings are undoubtedly a fine and refined example of how art talks through mankind. He had the extraordinary merit of facing complex problems and ambitious projects, chasing, for example, the dream of flying, recurring in man's thoughts since antiquity.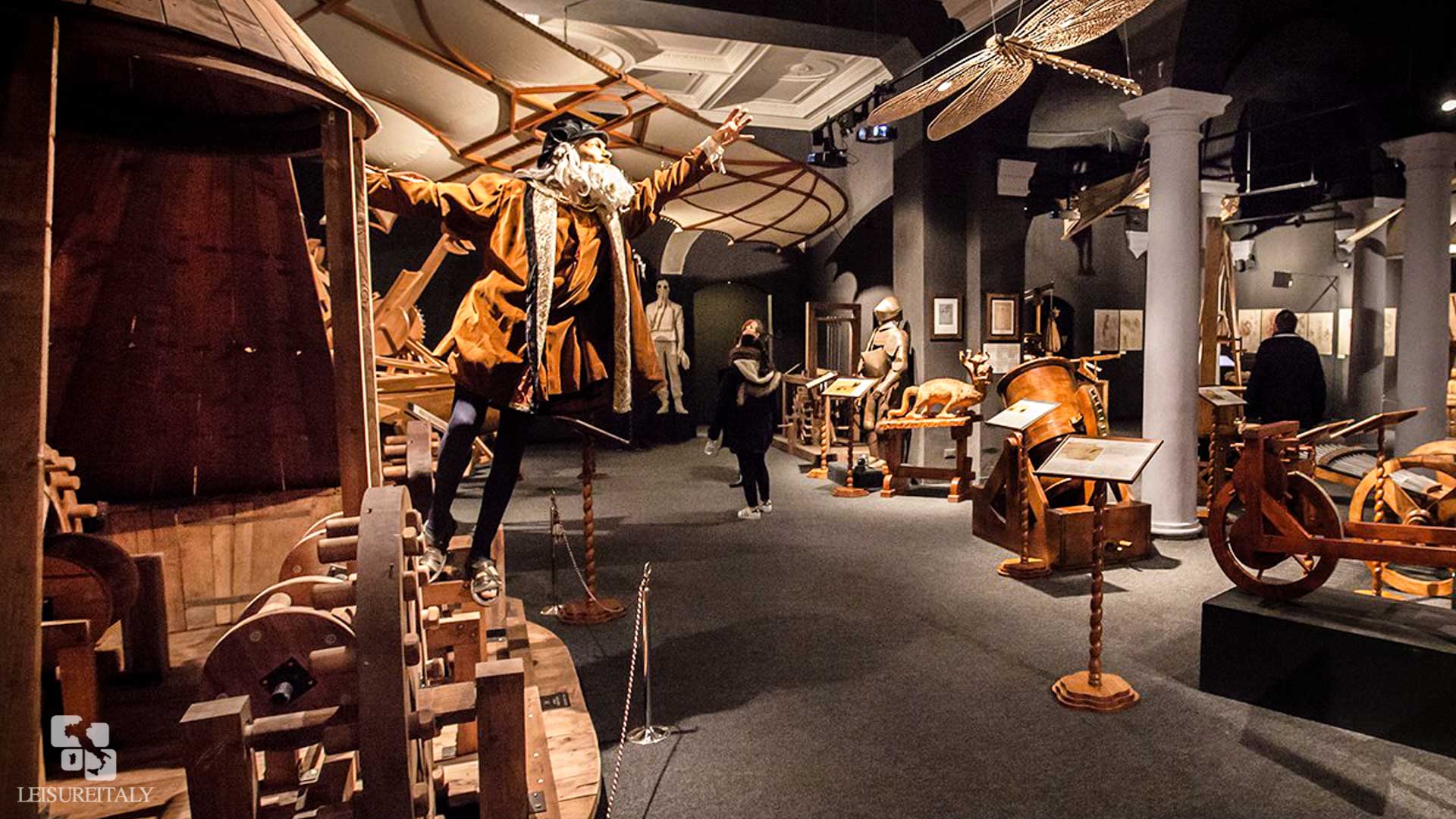 After years of studies and scientific researches, starting from the realization of his famous machines, the museum in Florence has been able to highlight the unity of his thinking by reconstructing his mechanistic vision of the world with an incredible collection of over 40 refined models built on Leonardo's original projects.
All visitors will be involved in a direct, interactive, extraordinary experience of sharing and learning where they will have finally the chance to use the famous life-size machines created by Leonardo the genius but also to see with their own eyes high resolution replicas of Leonardo's main paintings from the Mona Lisa to the Last Supper and the Annunciation to the Lady with the Ermine. In addition to that, every Machine is accompanied by written explanations with translations in 5 different languages and every room is enhanced with multimedia equipment.
A unique experience for the whole family where the sensory perception and knowledge of "Leonardo" are perfectly combined together to give all visitors the sensation to be fully immersed in a history of extraordinary relevance.
For further information, please visit the official website of the Leonardo da Vinci Museum.