A new "illustrious guest" will finally arrive in Naples at Palazzo Zevallos for a prestigious temporary exhibit: Sandro Botticelli, one of the most representative artists belonging to the so-called Florentine School who flourished under the patronage of Lorenzo de' Medici during Golden Age of Italian Early Renaissance, will be on display in the bustling city of the South of Italy with a unique yet controversial masterpiece.
Why is the painting considered controversial? In some point of his life, Botticelli was deeply influenced by the spiritual preaching of Girolamo Savonarola in Florence, an influence that affected him to the point of abandoning the allegoric inspiration that made him such a favourite of the Medici court in favour of more intimate and painstaking religious reflection.
Botticelli was indeed one-of-a-kind: an outsider, a lonely wolf, who preferred to develop a visual art of his own instead of finding a collocation in the mainstream of Italian paintings. Even if his most famous artworks were not really highly considered in his days, today they are appointed as masterpieces appreciated all over the world: Venus and Mars, Saint Sebastian, Primavera, The Birth of Venus or The portrait of Dante Alighieri along with some illustrations from The Divina Commedia to name some.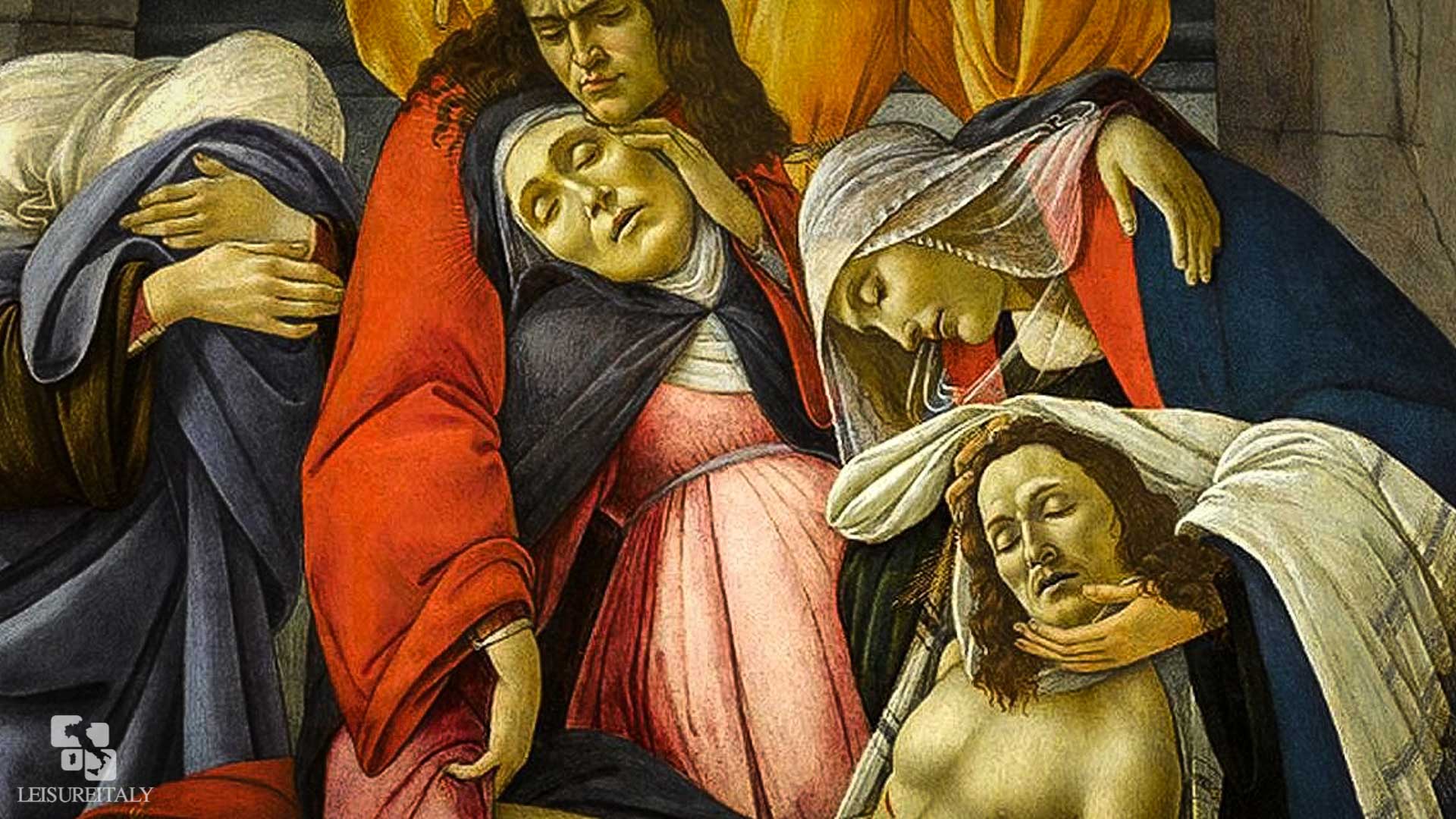 His refined artwork, "Il compianto del Cristo Morto" (Lamentation of Dead Christ) belonging to the years between 1490 – 1492. will be on display in Naples at Palazzo Zevallos until September 2019: the canvas depicts the moment in which Jesus is about to be placed in the sepulchre: he body of Christ lies in the foreground, in the lap of the Virgin who, overcome by grief, fainted and is supported by Saint John the Evangelist. Mary Magdalene, wrapped in a red cloth and with her eyes closed, embraces the wounded feet of Jesus. The second pious woman is standing and holding the head of Jesus in her hands, while the third is crying with her face hidden by the mantle. Joseph of Arimatea shows to heaven the symbols of the Passion, or the crown of thorns and the three nails removed from the cross and from the body of Christ.
The artwork comes directly from the Museum Poldi Pezzoli of Milan and it will be part of the exhibition "L'ospite illustre" that aims to house every year a masterpiece by a famous artist coming from national and international museums to be on display in the prestigious halls of Palazzo Zevallos in Naples to promote art, culture and above all beauty.
For further information, please visit the official website of Palazzo Zevallos.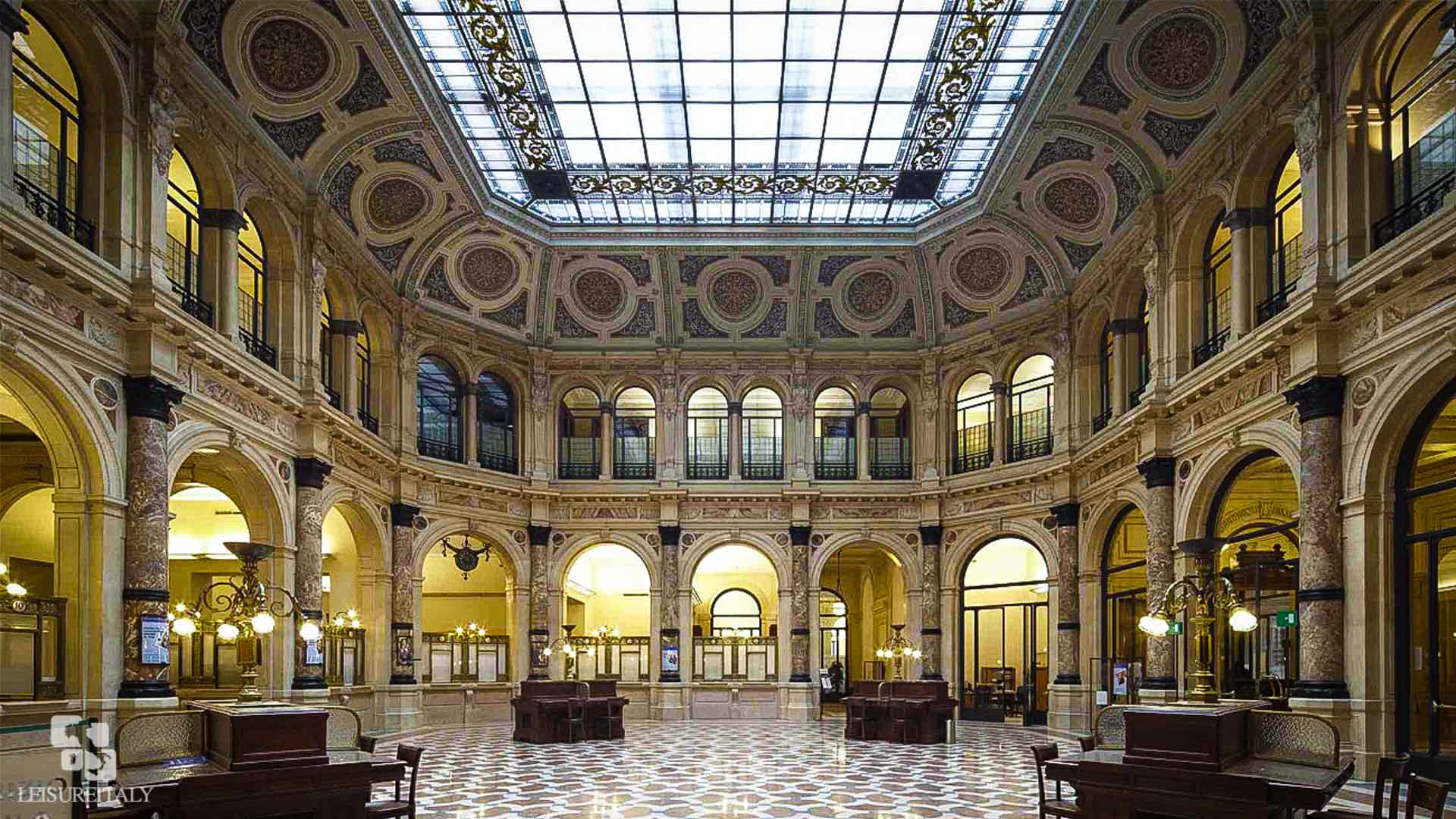 INFO
L'OSPITE ILLUSTRE – PALAZZO ZEVALLOS STIGLIANO DI NAPOLI
24TH JUNE – 29TH SEPTEMBER 2019
OPENING HOURS
Tues – Fri 10.00 Am to 7.00 Pm / Sat– Sun 10.00 to 8.00 Pm (Closed On Monday)